ECB Violations for your NYC Fire Alarm System: How to Avoid and Resolve Them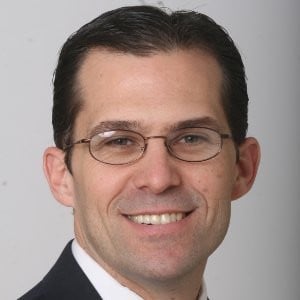 Daniel Torpey is Senior Systems Consultant at DGA Security and oversees all commercial fire system installations at DGA. He also currently serves as a member of the NYC Department of Buildings' Fire Protection Systems Technical Committee, which assists with drafting revisions to the New York City Construction Codes. Dan's previous industry experience includes serving on the test development committee with NICET (National Institute for Certification in Engineering Technologies) and serving as a member of the FDNY Certificate of Fitness Committee.
You're going about your day when you receive a letter from the City of New York informing you that your business has an ECB violation. Though resolving ECB violations isn't fun, it doesn't have to be difficult.
What is the ECB?
The Environmental Control Board (ECB) is a division of New York City's Office of Administrative Trials and Hearings, more commonly known as OATH. The ECB is responsible for providing hearings on violations submitted to the City from departments like the FDNY or the Department of Sanitation. It doesn't conduct inspections, give out tickets, or decide on penalties (the price of which are predetermined by New York law).
Some examples of FDNY ECB violations include failing to obtain a Certificate of Fitness, neglecting to test equipment, going over the occupancy limit, or not having fire extinguishers and fire buckets available.

How to Resolve an ECB Violation
There are two ways to resolve an ECB violation.
1. Pay the fine and fix the issue
First, you'll want to pay the fine prior to the hearing date listed on your ticket (which you don't have to go to if you're following this method). If you pay late, you could receive additional fees. The City prefers that you pay online using CityPay.
Then, you will want to contact your fire alarm system's provider which will be able to schedule the necessary repairs and help you with any questions you might have. At this point, you will also want to contact the Administrative Enforcement Unit to obtain instructions to correct the violation and a Certificate of Correction.
Finally, you'll need to submit the following documents to the Administrative Enforcement Unit:
Copy of the original violation sent to you from the City
Certificate of Correction
Proof of correction (invoices, permits, photographs, inspection results, etc.)
Proof of fine payment
If you have an ECB violation related to your fire alarm, in order to clear it you will need to show the cause of the alarm and what you have done to make sure the alarm does not occur again.
If at any point you need more information on the progress of your case, you can track your case on NYC's online Building Information System portal.
2. Contest the violation
Though this might seem like a tempting option, be aware that this method has a low success rate, particularly with fire safety violations.
To contest a violation, you can contact the ECB online or via phone before the hearing date. Alternatively, you can attend the hearing detailed on your ticket, which right now will most likely be a video or phone call instead of an in-person hearing. Before you go, prepare proof of your view that you are not at fault. You can have someone represent you or be represented by a lawyer.
If the ECB rejects your contest, then you can either follow the steps in the first method or file an appeal by following the instructions on the back of the Decision and Order form that you will receive after the hearing.
The Cost of ECB Fines
By now you might be wondering just how much all of this is going to cost. Depending on the severity of the violation, ECB violations can be extremely expensive. Most violations will run you a one-time fine of a few hundred dollars, but some recur daily until the problem is solved. At the top of the range are fines in the tens of thousands of dollars. The City also levies late fees on top of the original fine, and Class 1 violations can receive extra fines of $1500 if they aren't resolved immediately.
If you choose not to pay, your debt could be passed onto a collection agency or you may be sued in Civil Court. Depending on the nature of your violation, the City might also take other legal action.
How Businesses Can Avoid ECB Violations
From the cost of the fine to the necessary representation you'll need, ECB violations can get pretty pricey – so preventing them is the most economical option.
The first thing to do is to hire an FDNY-certified fire alarm service company to install and service your system for you. New York City has an incredibly complex fire code so it's best to hire a local company that is familiar with the code.
Other than that, avoiding FDNY ECB violations mainly come up to good fire safety habits and maintenance. Check out the list below for suggestions:
Always place your fire alarm system on test mode

(for up to eight hours) when you are doing any work or construction in the building,

including demolition and sprinkler. You can do this by contacting your central alarm station. DGA offers an easy-to-use mobile

app that you can use to place your system on test and will alert you when the test period is going to expire.

Cover your smoke detectors when doing work in the building to prevent dust from entering. Remove the covers once the work is completed.

Train your staff on how to operate the fire alarm system.

Check that your water flow detectors are set with an appropriate delay. The code allows up to a 90-second delay after water begins to flow in the system. If your building experiences water surges that delay will prevent a false alarm.

Clean your HVAC filters on a regular basis. If they get dirty, your duct and area smoke detectors could be affected.

If necessary, install listed protective covers on manual pull stations that are susceptible to malicious activations or have been activated by accident.

Keep a logbook and record all alarm activations and the possible causes.

Notify your fire protection company if you make changes in the building that could affect the fire protection system.

Make sure air conditioning vents are at least three feet away from a smoke detector.

Ensure you have the proper fire extinguishers in the correct locations.

Make sure you stay current with all required Certificates of Fitness for the fire alarm system. The FDNY requires an S-95 for all buildings with a fire control panel.

Regularly test equipment and make sure that the smoke detectors are cleaned according to NFPA requirements.
These are just some of the things you will need to do to ensure a safe environment for all of the people in your building. Remember that office buildings, hotels, and motels have additional fire safety requirements.
What is DGA's role in all of this?
As an FDNY-certified fire alarm installer, DGA is equipped to design, install, service, and monitor your fire alarm system.
With our FDNY-certified technicians, we can perform the required inspections of your fire alarm system. These inspection reports are available 24/7 to you and the Fire Department.
If you are already a DGA customer, contact us at any time at 212-221-2300 for free fire alarm systems training for you and your staff. If you are interested in learning more about DGA's services click the Free Consultation button below to get in touch with us.
Related Articles
What is a Fire Alarm Control Panel?
Migrating from POTS to VoIP? Don't Get Burned by Your Fire Alarm System.
Initiating Devices: Heat Detectors, CO Detectors, Multi-Sensor Detectors