What is a Fire Alarm Control Panel (FACP)?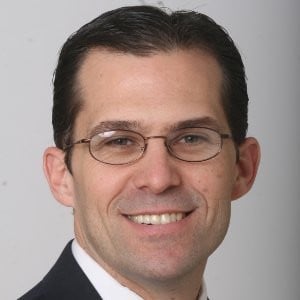 Daniel Torpey is Senior Systems Consultant at DGA Security and oversees all commercial fire system installations at DGA. He also currently serves as a member of the NYC Department of Buildings' Fire Protection Systems Technical Committee, which assists with drafting revisions to the New York City Construction Codes. Dan's previous industry experience includes serving on the test development committee with NICET (National Institute for Certification in Engineering Technologies) and serving as a member of the FDNY Certificate of Fitness Committee.
The exact design of a commercial fire alarm system is determined by the commercial space's occupancy classification and the local codes mandated by the Authority Having Jurisdiction (AHJ) for that specific occupancy classification. But regardless of the system design, all commercial fire alarm systems must have a Fire Alarm Control Panel (FACP).
So what is a Fire Alarm Control Panel and what does it do?
An FACP is the "brain" of the fire alarm system to which all other devices are connected. When an initiating device (such as a smoke detector or a manual pull station) transmits an alarm signal to the FACP, it activates the notification devices to alert the occupants via audible and visual alarm devices.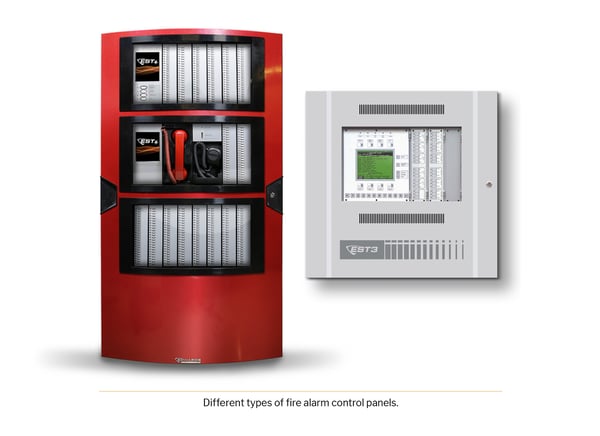 An FACP also has a digital display that provides the current status of the fire alarm system. In modern "addressable" fire alarm systems, every device connected to the FACP has a unique address (for example: "57 - smoke detector basement electrical room") which allows the FACP to display the specific device that initiated the signal. This level of detail allows the authorized personnel to quickly locate the source of the alarm. The building's authorized personnel also use the FACP's functional switches to acknowledge signals, silence alarms and reset the system once the alarm condition has been cleared by fire department personnel.
The three main types of signals received by the FACP are Alarm, Supervisory and Trouble. Here are the brief descriptions of each of the signal type:
Alarm signal: An alarm signal suggests a possible fire. Upon receiving an alarm signal, the FACP will automatically activate the audible and visual notification devices to alert the occupants to evacuate the premises. The monitoring center will also receive the alarm signal and call the appropriate local fire department to dispatch emergency responders.
Supervisory signal: Think of a supervisory signal as someone saying "Please pay attention to this right now!." A supervisory signal won't activate the notification devices or cause fire trucks to show up, but is used to inform the building staff of an issue that could prevent the proper function of the fire system.
Trouble signal: A trouble signal most commonly indicates a wiring, communication or battery issue that needs to be addressed.


Are you looking for a new fire alarm system for your commercial space? Or need to upgrade an existing one? Download this FREE eBook that explains different fire system components.

Related Articles
https://blog.dga.com/how-to-avoid-ecb-violations
https://blog.dga.com/should-business-security-systems-provider-have-soc-accreditation
https://blog.dga.com/checklist-for-evaluating-fire-system-monitoring-centers-central-stations