Migrating from POTS to VoIP? Don't Get Burned by Your Fire Alarm System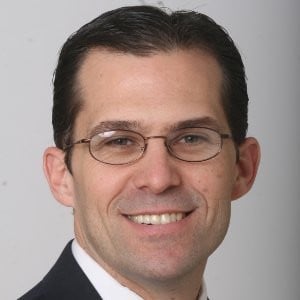 Daniel Torpey is Senior Systems Consultant at DGA Security and oversees all commercial fire system installations at DGA. He also currently serves as a member of the NYC Department of Buildings' Fire Protection Systems Technical Committee, which assists with drafting revisions to the New York City Construction Codes. Dan's previous industry experience includes serving on the test development committee with NICET (National Institute for Certification in Engineering Technologies) and serving as a member of the FDNY Certificate of Fitness Committee.
Switching to VoIP telephone lines could mean serious trouble for your fire alarm system. Here are the steps to avoid them.
Telecommunications carriers are rapidly retiring the nation's copper-based phone network in favor of fiber optic lines. POTS (Plain Old Telephone Service) lines are disappearing completely or are not actively maintained by the local telecommunications providers. If you were to call up your local carrier to add new business phones lines, the only options available are likely VoIP (Voice over Internet Protocol) packages that transmit data using fiber optic lines. While VoIP technology offers many advantages such as advanced phone features and lower costs, switching to VoIP could cause havoc with your fire alarm system.
POTS vs. VoIP

Traditional POTS lines run on dedicated pairs of twisted copper wires (think back to those telephone poles with hundreds of lines hanging between them). Each POTS line transmits voice traffic as voltage running on a dedicated copper wire connection, so there is very low latency (delay) and high reliability.
The newer VoIP technology transmits voice calls as separate digitized, compressed data packets over an Internet network. Each data packet contains 20 milliseconds of voice data. When these packets arrive at their destination, they are reassembled and converted back to an analog signal before you can blink, so what you hear is a smooth, continuous voice conversation.
What's VoIP got to do with fire alarm systems?
Most commercial fire alarm control panels have two POTS lines connected to them. Each panel has a central station transmitter that uses POTS lines to send an alarm signal to an approved monitoring center when trouble is detected (e.g., smoke, heat, or carbon monoxide).
Unfortunately, when these POTS lines are replaced with VoIP lines, alarm signals can become unrecognizable to the monitoring center. Most of the fire alarm signals used today utilize a unique form of data transmission that is designed to communicate complicated information very quickly to the monitoring center. Today's alarm signal transmission formats don't work well with VoIP technology because VoIP sends alarm signals as a series of tiny data packets and changes the data format during the process.
When the POTS lines in the fire alarm panel are switched to VoIP lines, our monitoring center almost always stops receiving signals from the fire alarm panel. This is actually a common problem we run into every day. Because this is an NYC fire code violation, we have to work very quickly to help the impacted customer correct the situation. Customers are often caught off guard when they get a call from our monitoring center and the following few days can be a very stressful experience for everyone involved.
With the right planning, you can avoid the surprise fire drill and stay ahead of the curve. Here are two options for preparing your building fire alarm system for a VoIP migration to ensure it continues to operate properly.
Option #1 - Managed Facility Voice Network (MFVN)
Find out if your telecommunications carrier offers an FDNY-approved MFVN service for fire alarm panels. In our opinion, switching your fire alarm system's existing POTS lines to MFVN lines is the simplest and the most cost-effective solution for most customers in most situations. Since you're simply plugging into the new MFVN lines, there is no change to your fire alarm system setup.
MFVN was created in 2007 as an alternative to traditional POTS lines for transmitting fire alarm signals between protected premises and a central monitoring station. MFVNs are physical networks that are interconnected with the public switched telephone network (PSTN). They are functionally equivalent to traditional POTS lines, have major and minor disaster recovery plans in place, and most importantly, transmit fire alarm signals unchanged. MFVN became part of the NFPA 72 Fire Code in 2010.
Major telecommunications providers in the NYC area already offer an MFVN service that has been approved by the Fire Department of New York (FDNY). After connecting your fire alarm system to MFVN lines, you must schedule a test with your fire alarm system vendor to verify that the signals are being transmitted correctly between your fire alarm panel and the central monitoring station.
Option #2 - Network/Cellular Communicator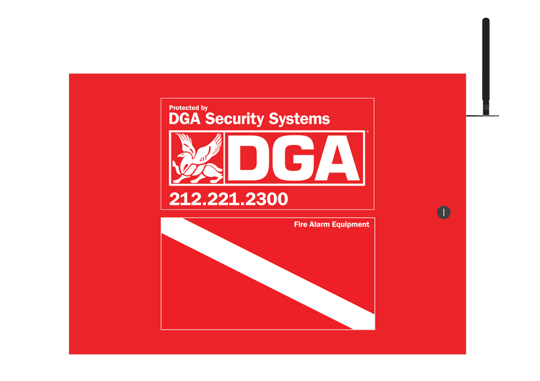 Another option is replacing the central station transmitter in the fire alarm panel with a network/cellular communicator. Network/cellular communicators offer several advantages over traditional POTS lines.
They provide a more reliable backup communication method.
A network/cellular communicator uses two communication methods. The primary method is a connection via your local internet connection and the secondary connection is via cellular network. If there's an internet outage in your building, your fire alarm panel can still send signals to the monitoring center using the cellular network (and vice versa). You do not need to arrange for cell service to use network fire monitoring, but you do need an internet connection.
The NFPA 72 2010 Fire Code requires that a fire alarm panel has a primary and backup method of communication with the monitoring center. Having two POTS lines isn't necessarily the best way to provide a backup communication method because if an outage occurs that affects the telephone lines in your area, both POTS lines are likely to be impacted. With a network/cellular communicator that is not an issue.
They provide more frequent check-ins and faster transmission speed.
The NFPA 72 Fire Code requires that the fire alarm panel checks in with the central monitoring station at least once a day. Unlike a POTS line which sends a signal every 24 hours, network/cellular transmitters check in with the monitoring center every few minutes. Should there be any communication problem, your monitoring center will know right away.
Also, network/cellular transmitters send fire alarm signals instantaneously whereas a POTS line can take up to 30 seconds. In an emergency fire situation, seconds make a critical difference.
You can save money.
Converting to a network/cellular communicator means you will no longer need the two expensive POTS lines that could cost up to $1,000 a year.
Depending on the brand and model of the central station transmitter that you have, your fire alarm vendor might have to modify the settings or upgrade the panel to ensure a smooth conversion.
Summary
Migrating from POTS to VoIP almost always causes your fire alarm panel to stop communicating with the central monitoring station. If you're migrating from POTS to VoIP, a little planning can ensure your fire alarm system continues to operate properly and prevent an unnecessary surprise. Even if your current POTS lines are functioning today, it's prudent to future-proof your fire alarm panel proactively because it's only a matter of time before POTS becomes a relic of the past. Both MFVN and network/cellular communicator are solid replacement options. Consult with your fire alarm system provider to discuss which option is better for you.
Looking for a Commercial Fire System Provider in the Greater New York Area?
DGA is New York's leading partner for commercial fire alarm systems. Entrusted by thousands of businesses since 1969, we provide fire system design, installation, monitoring, testing, and inspection service for businesses in the greater NYC area including New Jersey and Long Island. DGA's NICET certified experts can help you navigate the complex fire alarm requirements for your business whether it's a code violation, a new fire system design, or a repair of an existing system.
Related Articles
https://blog.dga.com/how-to-avoid-ecb-violations
https://blog.dga.com/should-business-security-systems-provider-have-soc-accreditation
https://blog.dga.com/checklist-for-evaluating-fire-system-monitoring-centers-central-stations