Fire Relays: Integrating Your Access Control and Fire Alarm Systems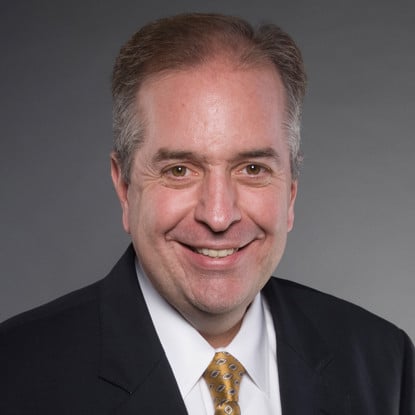 John Kolb is Director of Technical Sales at DGA Security, where he provides advanced technical support to DGA customers and evaluates emerging security technologies. A 43-year industry veteran, John holds a Certified Engineering Technologist (CET) status from NICET and a Certified Protection Professional (CPP) status from ASIS International, the gold standard certification for security management professionals.
When you're in the process of designing a physical access control system for your company, you're probably not thinking about your building's fire alarm system. But you should. Overlooking the fire alarm system could cause an unexpected, and costly, delay to your access control system installation.
This article explains why it's often required to link your access control and fire alarm systems using a fire relay, and provides tips to minimize potential delay and cost.
Integrating access control and fire systems
Most fire jurisdictions require that all doors are automatically unlocked during a fire alarm emergency to ensure a fast exit for those inside the building and a fast entry for the firefighters to do their job. This means the door locking methods (typically electric strikes or electro-magnetic locks)—that are powered and controlled by an Access Control Unit (ACU)—must be kept unlocked during a fire alarm emergency.
See the related article: How to install electric strikes and electro-magnetic locks ("mag locks")
What is a fire relay?
A fire relay is a switch that sits between the fire system control panel and the power source to the door locking methods. While there are different types of fire relays and different ways to configure them, the job of a fire relay is simple: when there's a fire alarm, the fire relay unlocks the selected doors.

In an access control system, the fire relay is typically installed inside or near the ACU, and connects the ACU to the fire alarm control panel—as shown in this diagram.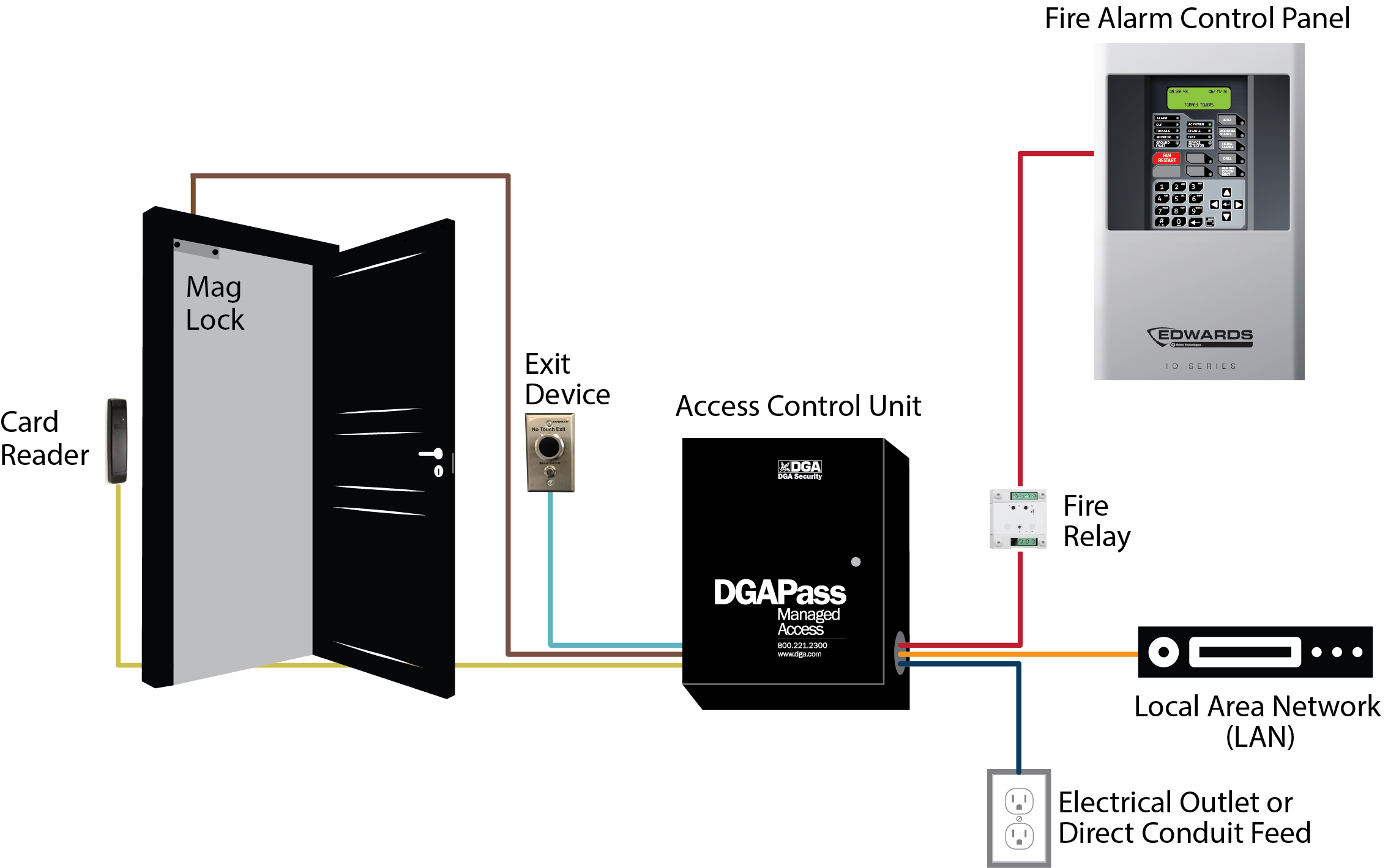 Installing a fire relay can be expensive. Follow these tips to get the best pricing.
Lack of a fire relay is one of the most common and expensive surprises we see during customer site surveys. If you're working with an existing building fire system and it doesn't already provide a fire relay, you'll need to get a quote from your building's fire system provider to install one.
Unfortunately, the cost of installing a new fire relay can vary significantly. We've seen fire relay quotes ranging from $1,500 to thousands of dollars, but there are ways to negotiate for the best pricing. It's best to include a fire relay as part of your lease agreement with your building management company. If that's not an option, ask them to negotiate for a fire relay with the building fire system provider on your behalf. Your building management company will likely get better pricing.
If you are building out a new space, you can make a fire relay a part of the general contractor bid so it's included in the fire alarm system design. Similar to the building management company, your general contractor who is in a position to give repeat business to the fire system provider is more likely to obtain better pricing.
Are you evaluating a new access control system for your business? Download this design guide to get the helpful tips and avoid common pitfalls.

Related Articles
https://blog.dga.com/how-to-avoid-ecb-violations
https://blog.dga.com/should-business-security-systems-provider-have-soc-accreditation
https://blog.dga.com/checklist-for-evaluating-fire-system-monitoring-centers-central-stations