Access Control System: Avoid Common Cable Wiring Mistakes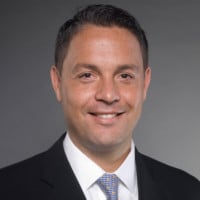 Mike Reynolds is the Director of Sales at DGA Security. He has more than 17 years of commercial security experience, and has strong expertise in designing security systems for national accounts and businesses in "high risk" markets. Mike enjoys collaborating with customers, designers and industry trade partners to solve unique business security challenges and create innovative solutions.
The most time-consuming aspect of installing an access control system is wiring. Every electric strike, maglock, and credential reader is hardwired to an Access Control Unit (ACU) that is typically installed in the IT room. Unfortunately, we see cable wiring mistakes all too often when we survey customer sites.
This article explores the most common access control system wiring mistakes that we come across in our day-to-day work. With a little extra knowledge and visual inspection, you too can easily detect these cable wiring mistakes and ask your system provider to address them proactively before these cause system interruptions and outages.
A basic wiring diagram of an access control system
The ACU functions as the traffic controller as well as the primary power source for all the devices connected to the access control system. When a valid credential is presented to a reader located at a door, the ACU temporarily interrupts the power supply to that door's locking method (which is set up in a fail-safe mode), allowing the user to enter.
This simplified diagram illustrates how the key components of an access control system are connected to each other:


Seven most common access control system cable wiring mistakes
So what are the most common wiring mistakes we see with access control systems?
Using the wrong cable type
Not using the plenum rated cables in a plenum ceiling
Improper wiring techniques
Not keeping the low-voltage wires separate from high-voltage electrical wires
Not using a licensed elevator contractor
Creating unnecessary visual distractions
Not reviewing the wiring diagram with your access control system provider
Let's explore each of these topics in detail below.
1. Using the wrong cable type
Many people assume Category 5 (Cat 5) cable is good for everything, but that is not the case. Cat 5 should only be used for network connections. In an access control system, use Cat 5 to connect the ACU to the LAN (internet).
To connect credential readers to the ACU, use 22 gauge 6 conductor shielded cables. Credential readers must be within a 500-foot distance from the ACU for the reader to work properly. When the credential readers are located further than 500 feet, we often install an additional ACU or deploy a different method that uses Cat 5 cable.
For connecting an electric strike or a mag lock to the ACU, use 18 gauge 2 conductor cables. For exit and egress devices, use 22 gauge 4 conductors (or 6 conductors depending on the egress device) cables.
These cables are not like Coke versus Pepsi or Energizer versus Duracell. Never substitute one cable type for another. If a technician accidentally uses the wrong cable type, the device will experience unexplained interruptions or fail to work.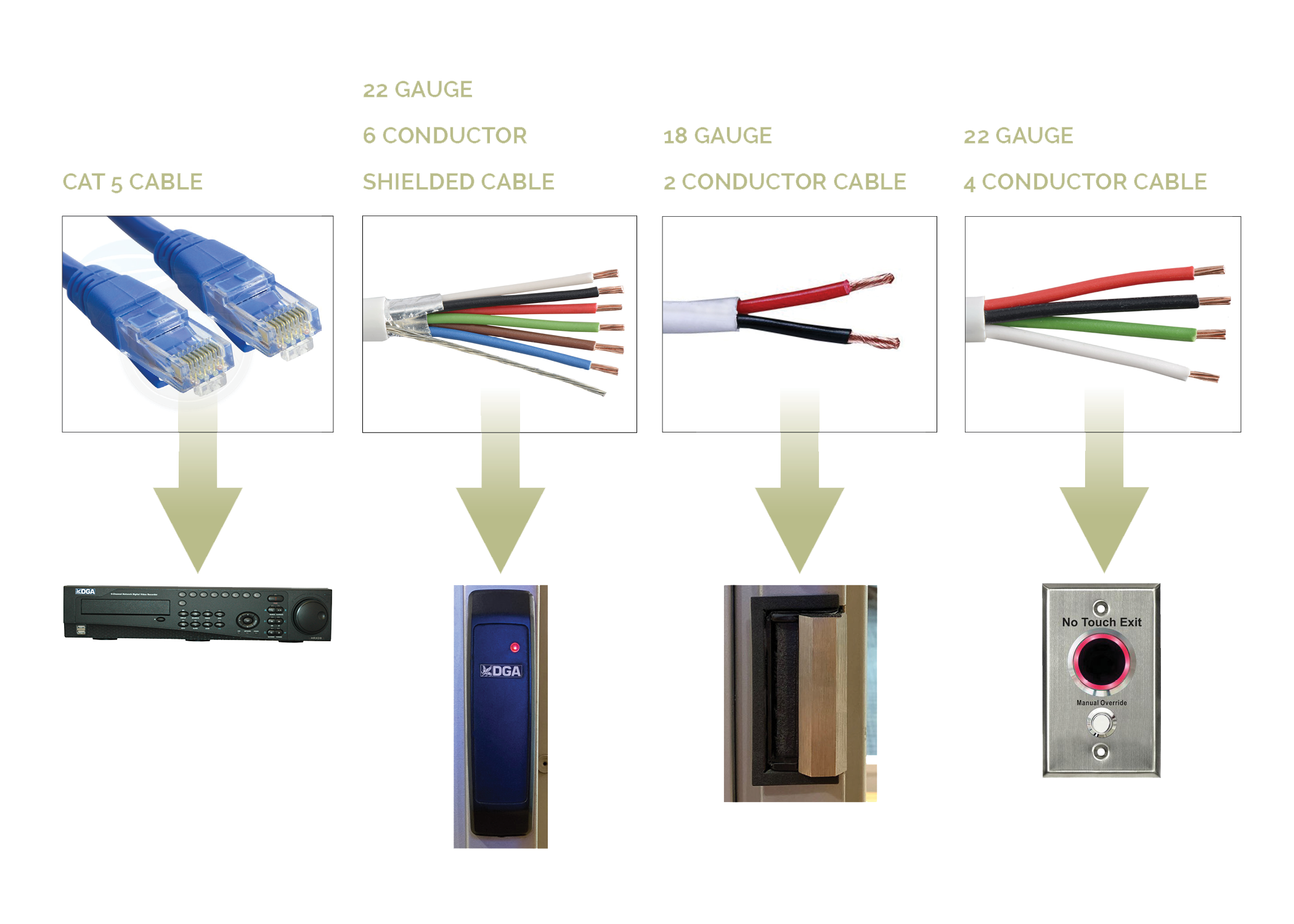 2. Not using the plenum rated cables in a plenum ceiling
If your space has a plenum ceiling, the cables used in the ceiling space need to be plenum rated to avoid a building code violation. A plenum is a space between the structural ceiling and a drop-down ceiling used for air circulation for heating, cooling, and ventilation. Plenum-rated cables have special insulation that makes them fire-resistant and non-toxic during a fire condition.
Even for a very experienced technician, it can be difficult at times to confirm if a ceiling is a plenum ceiling, especially in older buildings. When in doubt, we use plenum-rated cables despite their higher cost because it's less expensive to wire once than wire twice.
3. Improper wiring techniques
We often see wires that are dragged through sharp metal ceiling parts, held in place by staples, or fastened to electrical conduits and sprinkler pipes. These improper wiring techniques can damage the metal strands inside the wires, which could result in an electrical short and shortened lifespan of the cables.
Also, watch out for cable wires without sufficient support. If they look like lights hanging on a Christmas tree, the wiring job is probably not in compliance with the local building codes that dictate the wiring support requirements.
4. Not keeping the low-voltage wires separate from high-voltage electrical wires
All the cables used for an access control system are low-voltage wires. They need to be kept completely separate from high-voltage electrical wires to prevent induced voltage or interference that could prevent your access control cables from transmitting signals properly.
5. Not using a licensed elevator contractor
A reputable security company will not try to connect to the elevator on its own because each elevator is set up differently. If you need to connect your access control system to the elevator control system, make sure your access provider coordinates with a licensed elevator contractor.
6. Creating unnecessary visual distractions
Aesthetics is of huge importance to many businesses, and not just for high-end art galleries and retail boutiques. It's important to plan ahead how the wiring will impact the look of the space. Whenever possible, skilled technicians will run cables through the walls, the ceiling, and other discreet spaces to ensure a seamless interior look. Even if you can't completely hide the wires, there are tricks to minimize the visual distraction.
Discuss your aesthetic expectations with your access control system provider early in the planning process. It's common for us to send out a consultant to review the interior design elements, identify potential issues and run a technical assessment to come up with solutions for difficult areas before sending out technicians.
7. Not reviewing the wiring diagram with your access control system provider
Ask to review a detailed wiring diagram to ensure all the readers and locks are correctly marked and the correct cable types will be used. Here's an example of a diagram we use with our own technicians and customers.
Related posts:
Installing Electric Strikes and Electro-Magnetic Locks
Access Control System: How to Choose the Right Credential Types
How a Network Outage Impacts Cloud-Based Access Control Systems
Got questions about business security systems? We've got answers.
DGA has been specializing in commercial security and fire systems for more than 50 years. Call us for a free consultation at 800-PICK-DGA (800.742.5342) or submit a request online.