How a Network Outage Impacts Cloud-Based Access Control Systems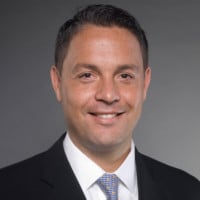 Mike Reynolds is the Director of Sales at DGA Security. He has more than 17 years of commercial security experience, and has strong expertise in designing security systems for national accounts and businesses in "high risk" markets. Mike enjoys collaborating with customers, designers and industry trade partners to solve unique business security challenges and create innovative solutions.
Even if you have business-grade network connectivity in your facility, network outages do happen. It's important to understand what happens to your access control system when the network goes down to ensure the continuity of your business operations and the safety of your staff. How a network outage impacts an access control system depends on the design of the system.
A standalone access control system that runs entirely from a local machine that's not connected to the internet will not be impacted by a network outage. This is one of the benefits of a standalone access control system.
During a network outage, a cloud-based access control system, like the system we offer at DGA, will allow all the existing access credentials to continue to work as normal. However, any new users and changes will have to wait until the internet connection is restored. This is because a cloud-based access control system uses a hybrid approach in which the "brain" that controls the readers sits inside the Access Control Unit (ACU) at the premises, while the ability to add or edit users resides in the cloud-based management software. The network connection is necessary to sync the data between the ACU and the cloud-based database.
Bottom line, be sure to talk to your access control system provider to understand how the access control system behaves during a network outage.
Read the related posts:
Access Control System: Avoid Common Cable Wiring Mistakes
Access Control System: How to Choose the Right Credential Types
Should your business security systems provider have a SOC audit?
Are you evaluating a new access control system for your business? Download this design guide to get the helpful tips and avoid common pitfalls.