How to Define Access Levels in Access Control Systems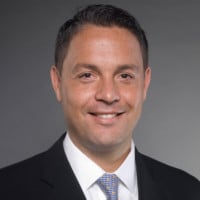 Mike Reynolds is the Director of Sales at DGA Security. He has more than 17 years of commercial security experience, and has strong expertise in designing security systems for national accounts and businesses in "high risk" markets. Mike enjoys collaborating with customers, designers and industry trade partners to solve unique business security challenges and create innovative solutions.
When designing an access control system for your business, it's important to think about who can enter where during what time period.
Do you have employees who need 24/7 access and others who need it only during specific shifts? Do you want to limit when and where your outside vendors can enter — or who has access to the stockrooms or cabinets with high-value inventory? Don't forget about access for those employees who work across multiple locations, summer interns or temp workers.
As you can see, setting up an access control system can get complex really fast.

This is where Access Levels come in. Think of them as logical groupings within your business such as departments, floors or work shifts that share the same access requirements. Each access level is comprised of where (specific doors) and when (schedules). Depending on their role, a user can be assigned one or more access levels.



On average, most businesses we work with have three to five distinct access levels, but we have seen businesses with as many as 60 and as few as one. We recommend you start out with the minimum number of access levels you think your business needs and optimize them as you learn more about what works for your organization and employees.
Here's a simple example of how access levels might look like for an office building: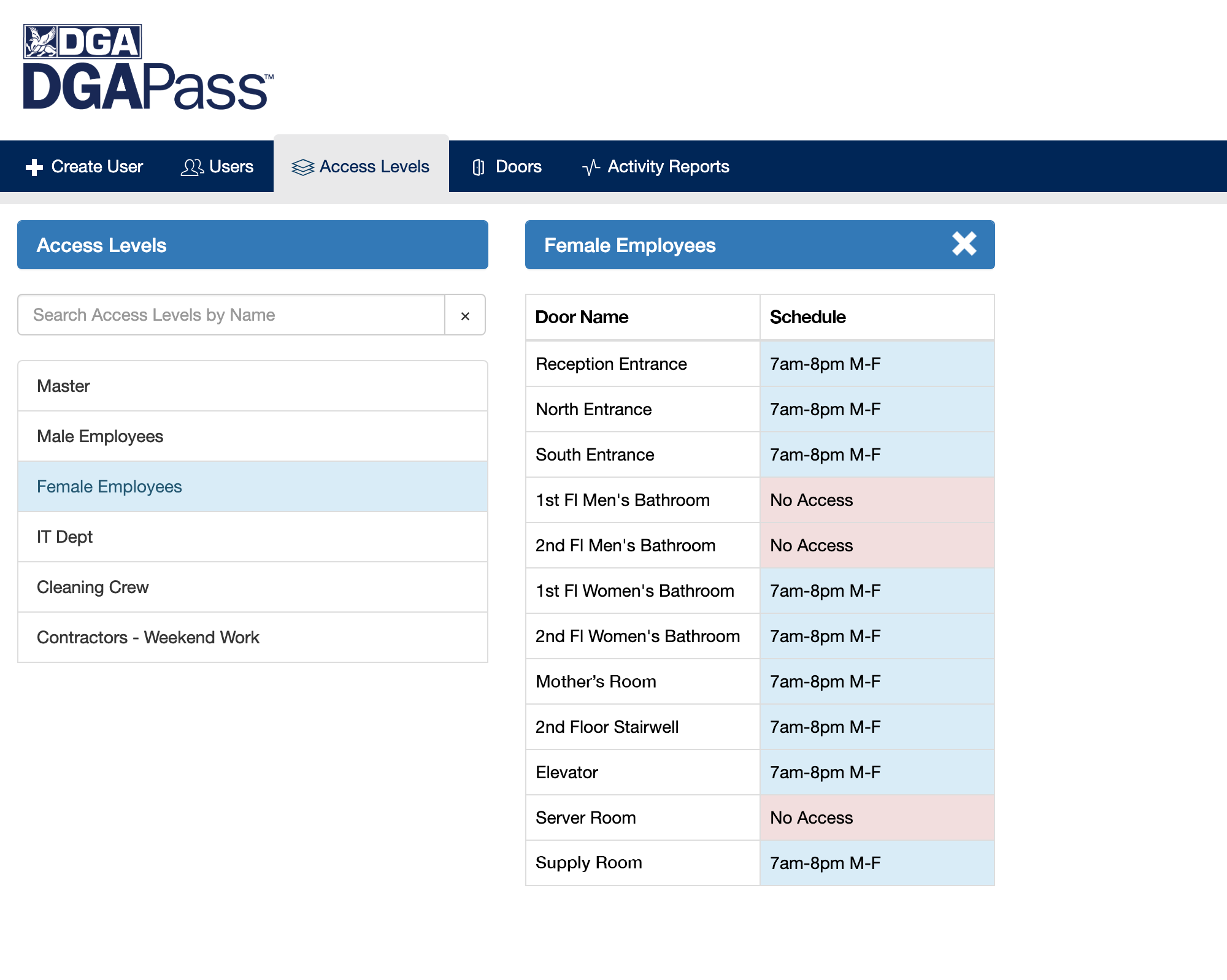 In this example, there are six unique access levels: master users, male employees, female employees, IT department and so on. Each level grants access to a specific set of doors such as North Entrance or 1st Floor Women's Bathroom during a specified schedule for each door. An employee can be granted multiple access levels based on their role within the company.
Are you evaluating a new access control system for your business? Download this design guide to get the helpful tips and avoid common pitfalls.