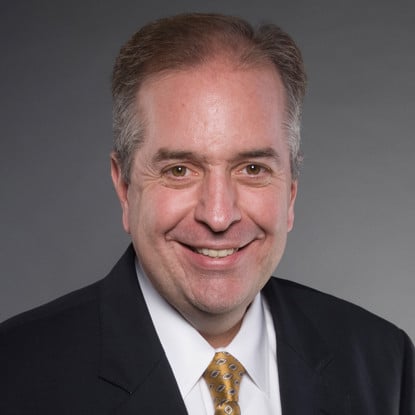 John Kolb is Director of Technical Sales at DGA Security, where he provides advanced technical support to DGA customers and evaluates emerging security technologies. A 43-year industry veteran, John holds a Certified Engineering Technologist (CET) status from NICET and a Certified Protection Professional (CPP) status from ASIS International, the gold standard certification for security management professionals.
As recently as a couple of years ago, commercial video surveillance and access control systems were closed systems that couldn't share data with each other. Despite the many benefits of integrating video and access control, the cost and technical complexity made it impractical to integrate these disparate systems. But thanks to advances in technology, integrating video surveillance and access control systems is now possible.
So what does it mean to integrate video surveillance and access control? We can now attach a high resolution video clip to a user credential that is presented to a specific reader. The video clip will automatically capture a few seconds before and a few seconds after a user enters the door. Customers can pull reports on-demand or receive real-time alerts to view the video clip along with the access activity data on who, when and where.
Here are some possible use cases:
Monitor unapproved sublets or illegal rentals in residential buildings
Receive an alert when a user enters a high-security area such as a stockroom or safe to verify the video against the user photo on file
Review the video clip when an access credential is denied in order to monitor potential intrusion attempts
An example of a video clip email alert sent based on predefined access credential activity
Bringing together video surveillance and access control creates a powerful new physical security solution for protecting your business in ways that were hard to imagine just a couple of years ago.
Related Posts
Access Control: What are the First Person In and DoorStat Features?
Tip for Protecting High-Security Areas Within Your Business
Should your business security systems provider have a SOC audit?
Are you evaluating a new access control system for your business? Download this design guide to get the helpful tips and avoid common pitfalls.