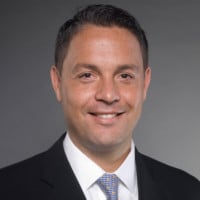 Mike Reynolds is the Director of Sales at DGA Security. He has more than 17 years of commercial security experience, and has strong expertise in designing security systems for national accounts and businesses in "high risk" markets. Mike enjoys collaborating with customers, designers and industry trade partners to solve unique business security challenges and create innovative solutions.
When a business is temporarily closed or is rarely visited, it's even more critical to make sure your business security and fire systems are working properly. Here are the top seven tips on how to optimize your business security and fire systems to keep your business assets protected — even when you are stuck at home.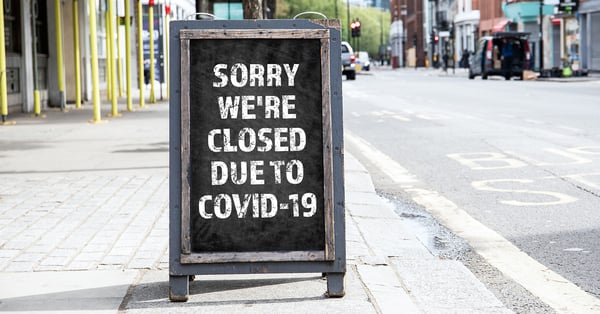 Tip #1: Review the emergency notification list at your security and fire system providers.
Make sure your security and fire system providers have the most up-to-date emergency notification list for your business location. The emergency notification list should have several contacts in case the monitoring center is not able to reach some of those on the list. If you are a DGA customer, managing contacts or updating the emergency notification list only takes a few clicks using the DGAConnect™ portal or mobile app.
Tip #2: Set up real-time disarm/arm email alerts for your business intrusion alarm system.
If you have an intrusion alarm system installed at your business location, ask your system provider to set up a real-time email alert that is sent whenever the system is disarmed or armed. This system alert will help you and your management team stay on top of the openings and closings at your business location. DGA includes the disarm/arm email notification service as part of the intrusion alarm system and will activate it for our customers at no additional charge.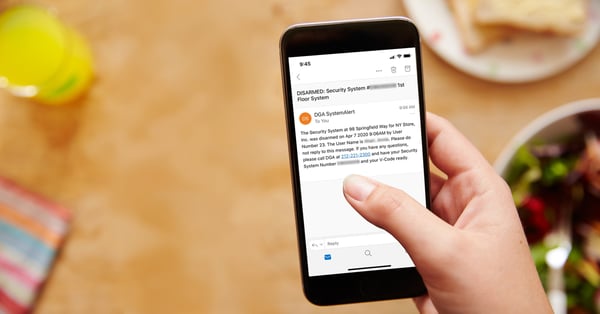 Tip #3: Add a backup cellular radio to protect against internet or phone service outages.
Consider adding a backup cellular-based radio to your intrusion alarm system in case there is an internet or phone service interruption. If your intrusion alarm system loses its connection to the monitoring center for any reason, the backup radio will provide an alternative cellular transmission path to ensure a seamless monitoring of your intrusion alarm system.
Tip #4: Make sure your cameras are correctly positioned and that the video system has sufficient storage capacity.
Confirm that your video surveillance system is working properly, and all the cameras are positioned correctly without any obstructions. Also make sure your system has sufficient storage capacity to retain the amount of recorded video that you need. To make managing video systems easier, all DGAOneVIEW™ video system customers receive a daily report that provides important system health status and usage data. In addition, DGA's dedicated technical services team proactively monitors all video systems. Should there be any issue that could prevent video from being captured, we will address it immediately and dispatch a technician to the customer site, if necessary.
Tip #5: Set up real-time video alerts when motion is detected in pre-selected areas.
In the age of cloud-based video surveillance systems, it's easy to access HD-quality live video feed from a secure online portal or mobile app while you're at home (or anywhere). But it's not always possible to keep your eyes on the video screens all the time. To keep your eye on pre-selected or high-security areas (e.g., IT/server rooms, executive offices or stockrooms) without having to be glued to the screen, contact your video system provider to set up real-time notification whenever motion is detected by the camera surveilling that area. With the DGAOneVIEW video surveillance system, this alert notification will include a timestamped snapshot of the video along with a link to view the recorded video. DGA will activate this notification service for any customer who requests it at no additional charge.
Tip #6: Review your door access control policies and system activity reports.
If you are using a door access control system at your business location, this is a good time to review your access control policies (e.g., who can enter which specific doors when) and update them as needed. Also review your access control activity reports to make sure there aren't any suspicious activities taking place. DGAPass™ managed access control customers can download activity reports from the DGAConnect portal on demand.
Tip #7: Keep up with code-required inspection, testing and maintenance of commercial fire systems
If you are also responsible for the fire alarm systems at your business location, remember that all commercial fire and life safety systems must meet the schedule for inspection, testing, and maintenance (ITM) required by the codes and standards of the local municipality. DGA specializes in FDNY approved fire alarm systems and our technicians continue to service systems every day.
Please take care and be safe. We are open 24/7 and ready to assist when you need us!
It has been a tough couple of weeks, and according to all the public health experts, we must brace ourselves for more tough times ahead. We hope you and your loved ones are safe. If you're worried about how to protect your business at this time, we are ready to answer your questions. Contact our business security and fire system consultants at 212-324-5700 or online form.